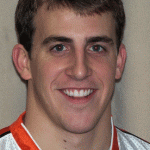 ALC pulled out the win this weekend over San Antonio, 15-3. The defense put on a show and the offensive production was stellar. James Mansfield and Rudy Perales led the team with 3 goals and 5 goals, respectively; proving that if you try to shoot through the goalie enough he will eventually move out of the way. Matt McIntosh and Rich Chen lead the team with 3 blown goals.
After the game Bronson requested that "The Hermanator" moniker be stripped from Sir Nicholas until further notice due to his consistent ground ball performance that yielded a goal on Sunday. What do you think? (vote)
Next game is against PBR in Houston at Kincaid School (map).
11am – ALC D1 vs PBR
1pm – ALC D2 vs PBR Lite
On another note, apparently the players of ALC are broke or lazy because dues have not been received from the majority of the team. A wise man once said "Don't be that guy…that guy with the black eye…" Rudy.